Axis-D Injector Pen Packaging
Packaging and Instrucions for Use for the award winning Axis-D injector pen.
AXIS-D INJECTOR PEN PACKAGING
Axis-D is an award winning injector pen. In this project, I took the packaging from concept to production ready sample and designed / tested the Instructions for Use manual to a high medical regulatory standard. This was achieved through a long process of design, prototyping, user testing and refinement.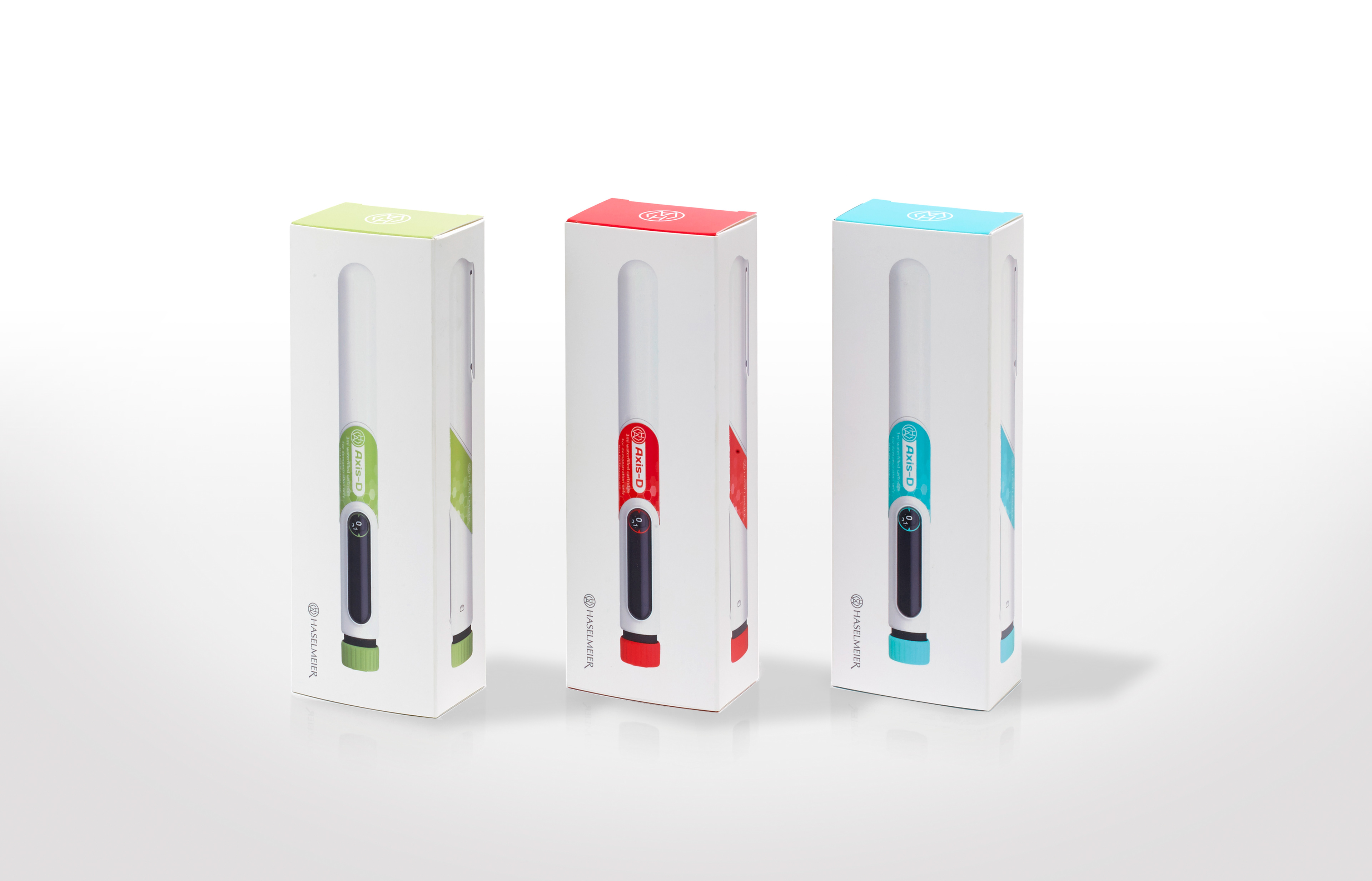 Designed while at Team Consulting Ltd