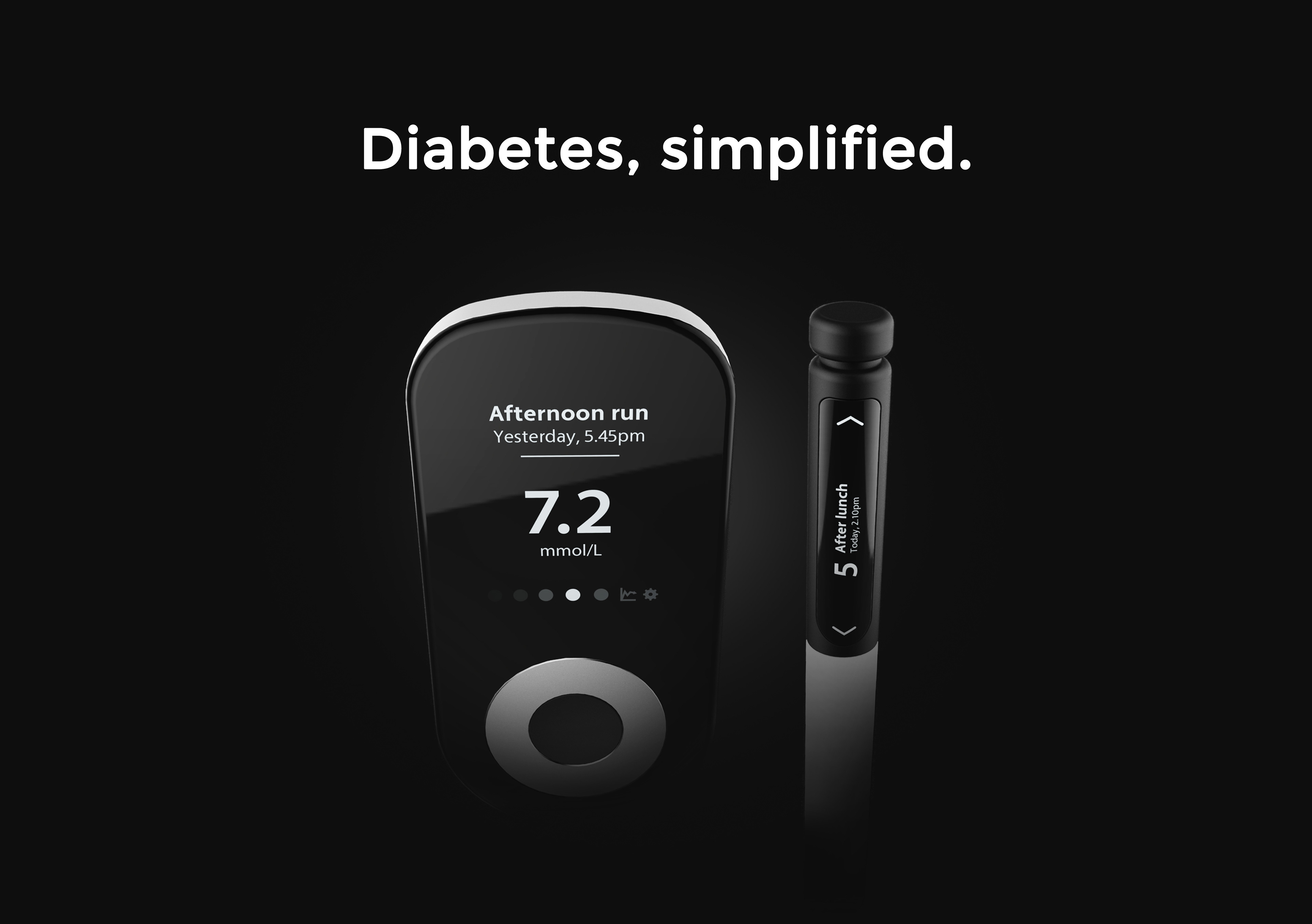 Gluco Duo combines both a vastly improved glucose meter (operable by simply opening the cap and pushing on a pad – no need for fiddly test strips or a separate finger pricker) and a connected insulin pen, which work seamlessly together via a custom app. 
Both devices are designed to look great together, and convey more of a consumer electronic aesthetic than a medical one, to reduce the stigma of using Gluco Duo in public.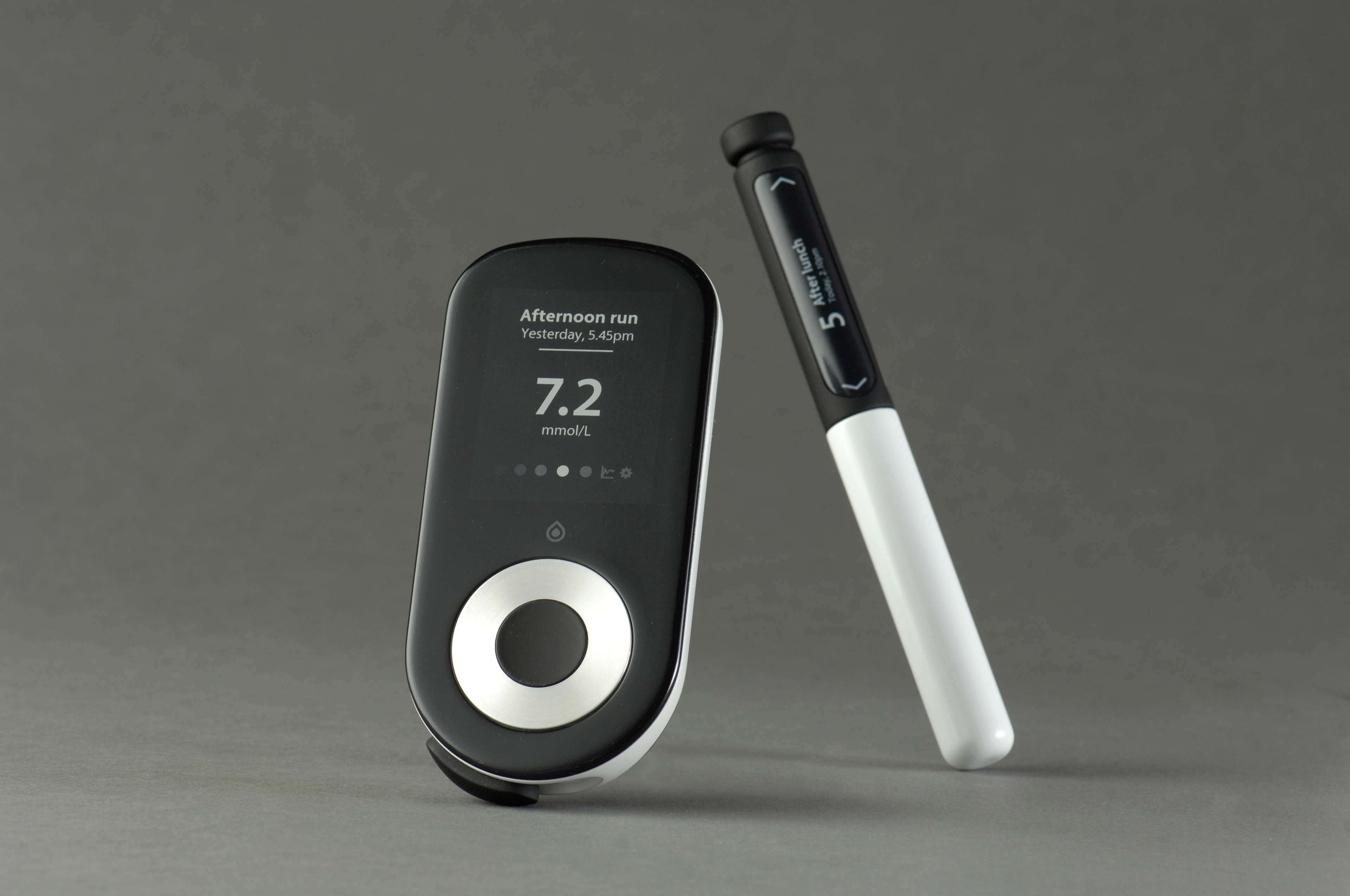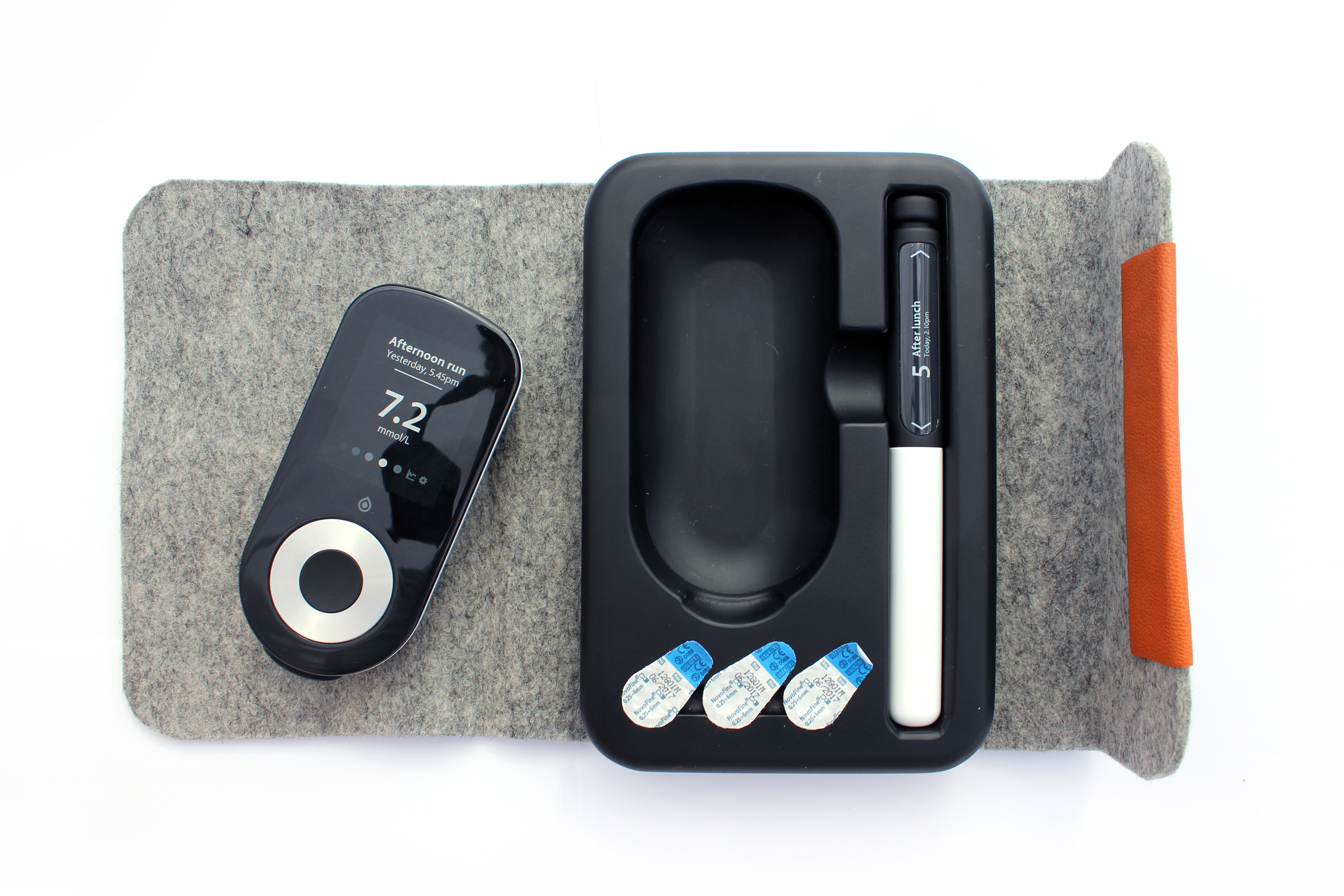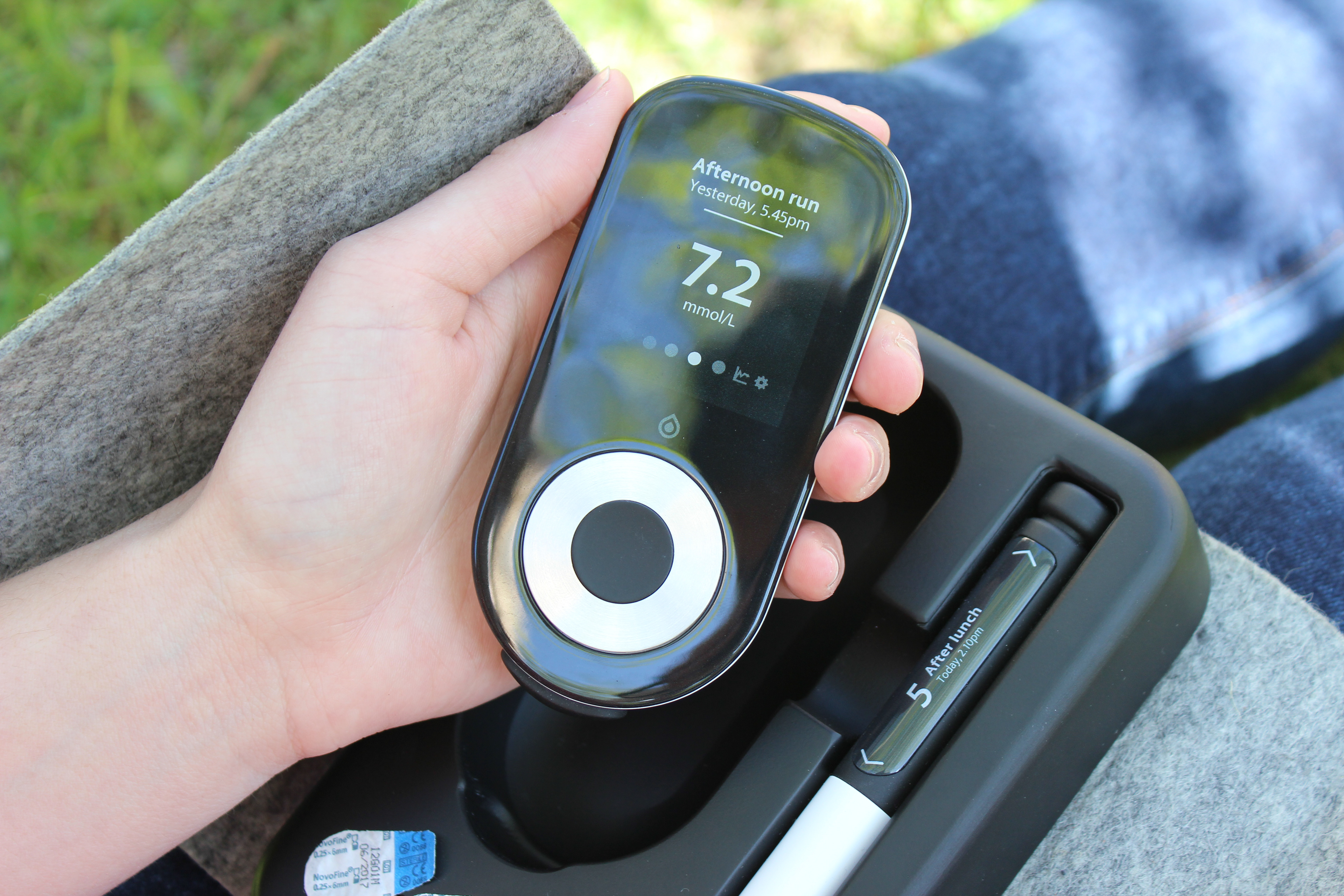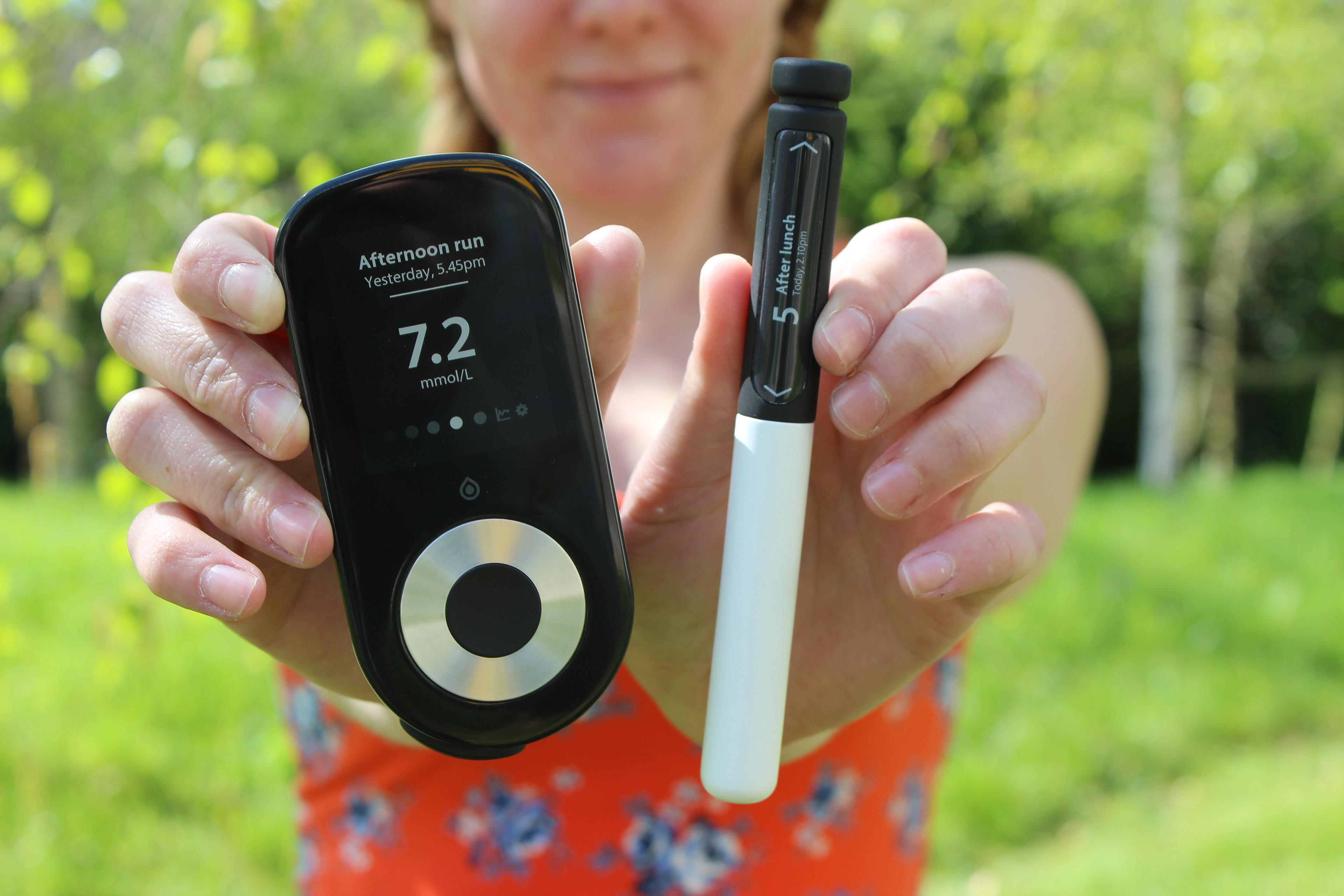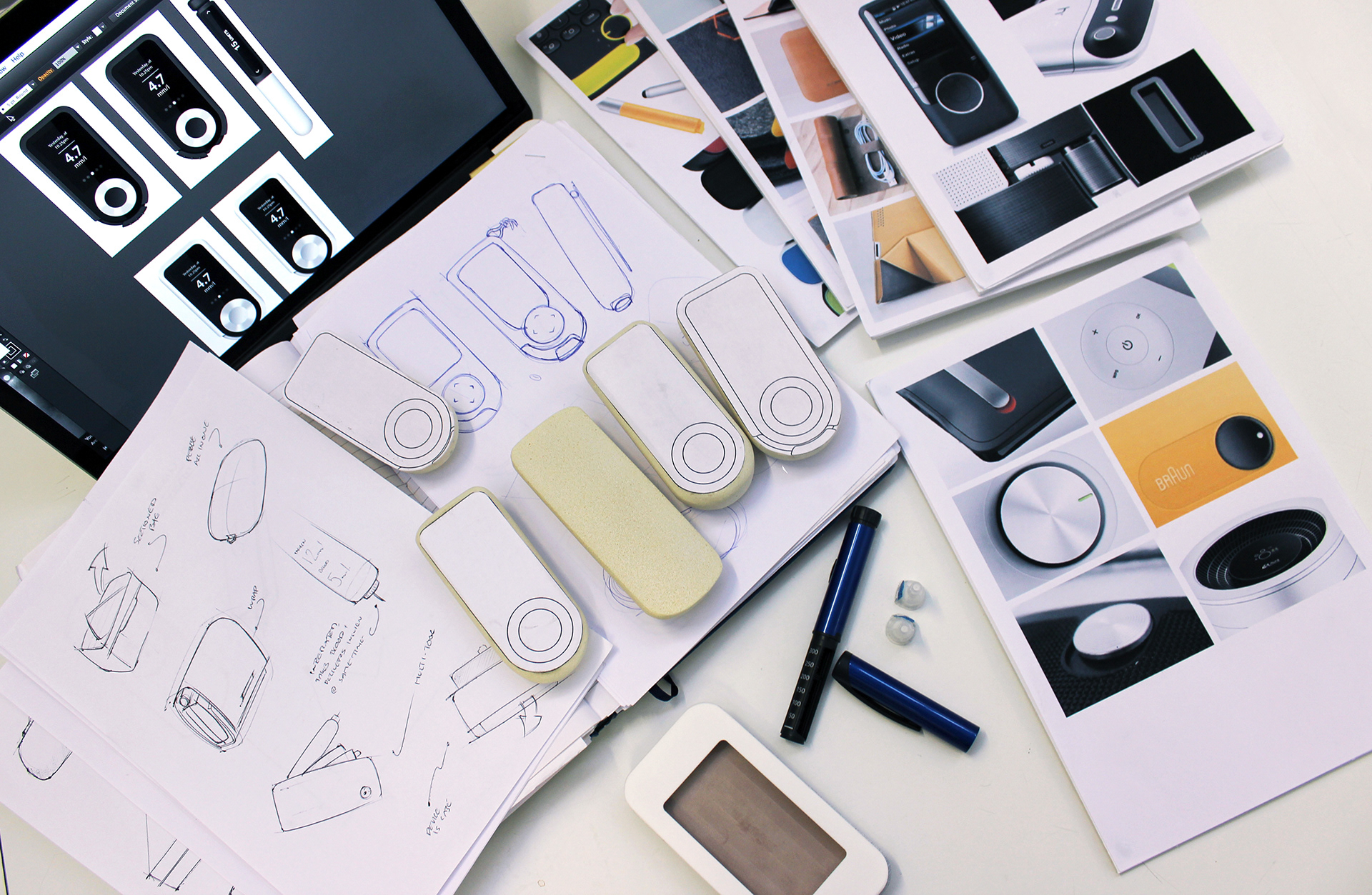 Gluco Duo works like you'd expect a 21st century device to – automatically. Both devices are wirelessly connected to a custom app which allows for automatic monitoring, trend analysis, data sharing and much more. The app is easy to use, simple to understand and cleanly designed.