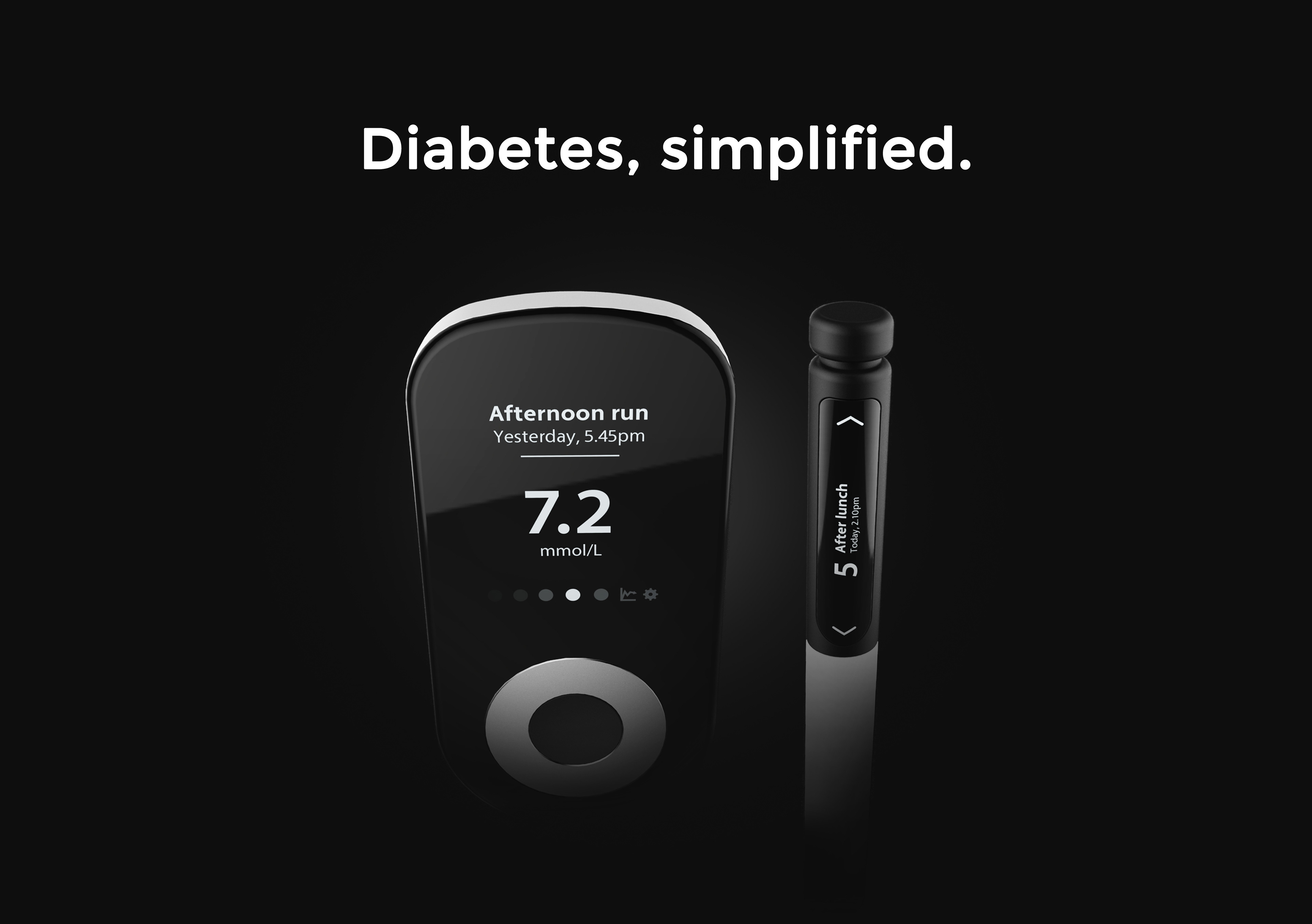 Diabetes is a huge problem. It's chronic disease, and long term patient outcomes significantly depend on how effective individuals are at managing their condition from day 1. Bad management can lead to complications such as loss of eyesight, kidney failure, sexual dysfunction, amputation and more.
Gluco Duo is a concept that aims to take the complexity out of diabetes management.
Gluco Duo combines both a vastly improved glucose meter (operable by simply opening the cap and pushing on a pad – no need for fiddly test strips or a separate finger pricker) and a connected insulin pen, which work seamlessly together via a custom app. 
Both devices are designed to look great together, and convey more of a consumer electronic aesthetic than a medical one, to reduce the stigma of using Gluco Duo in public.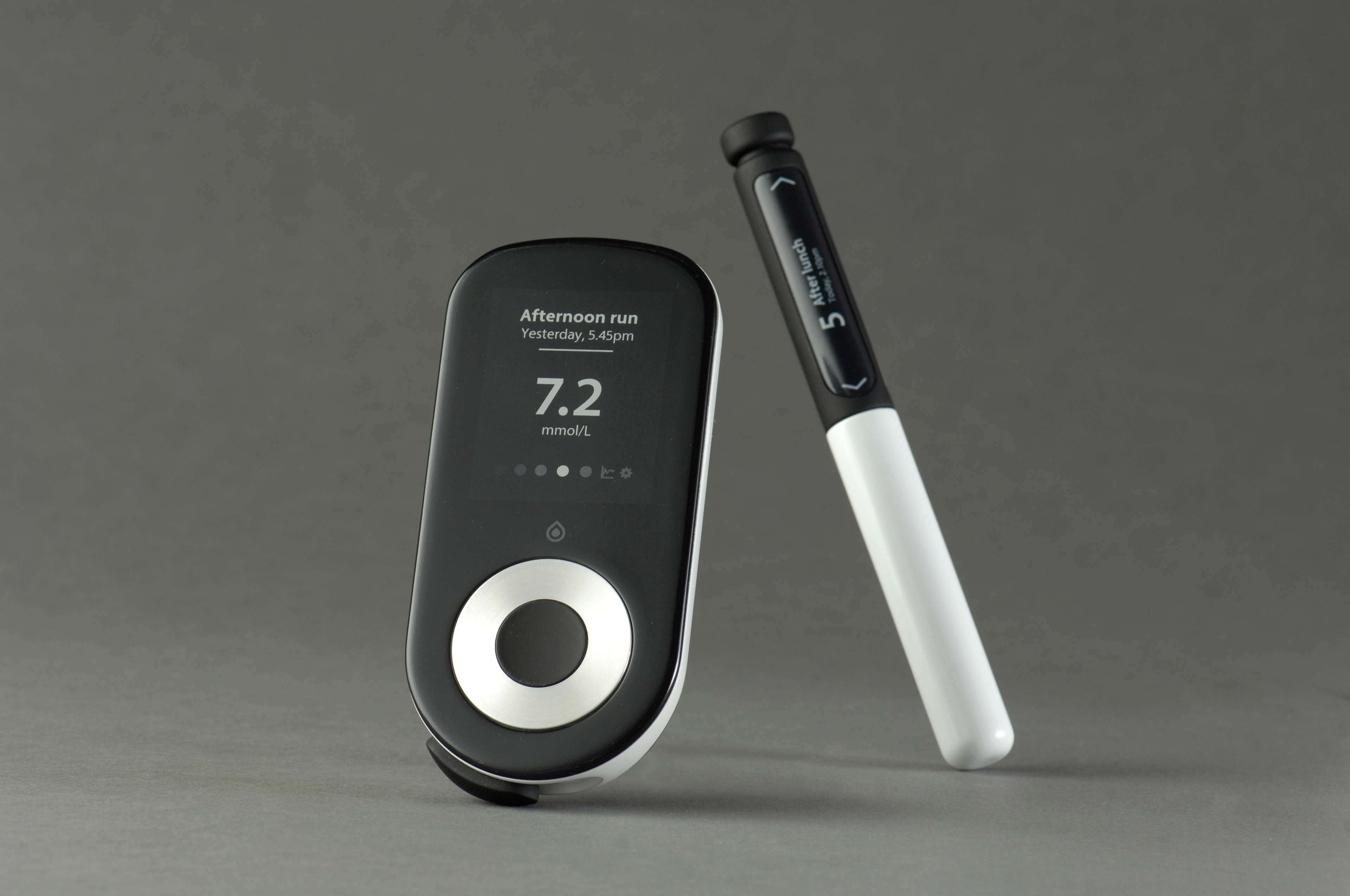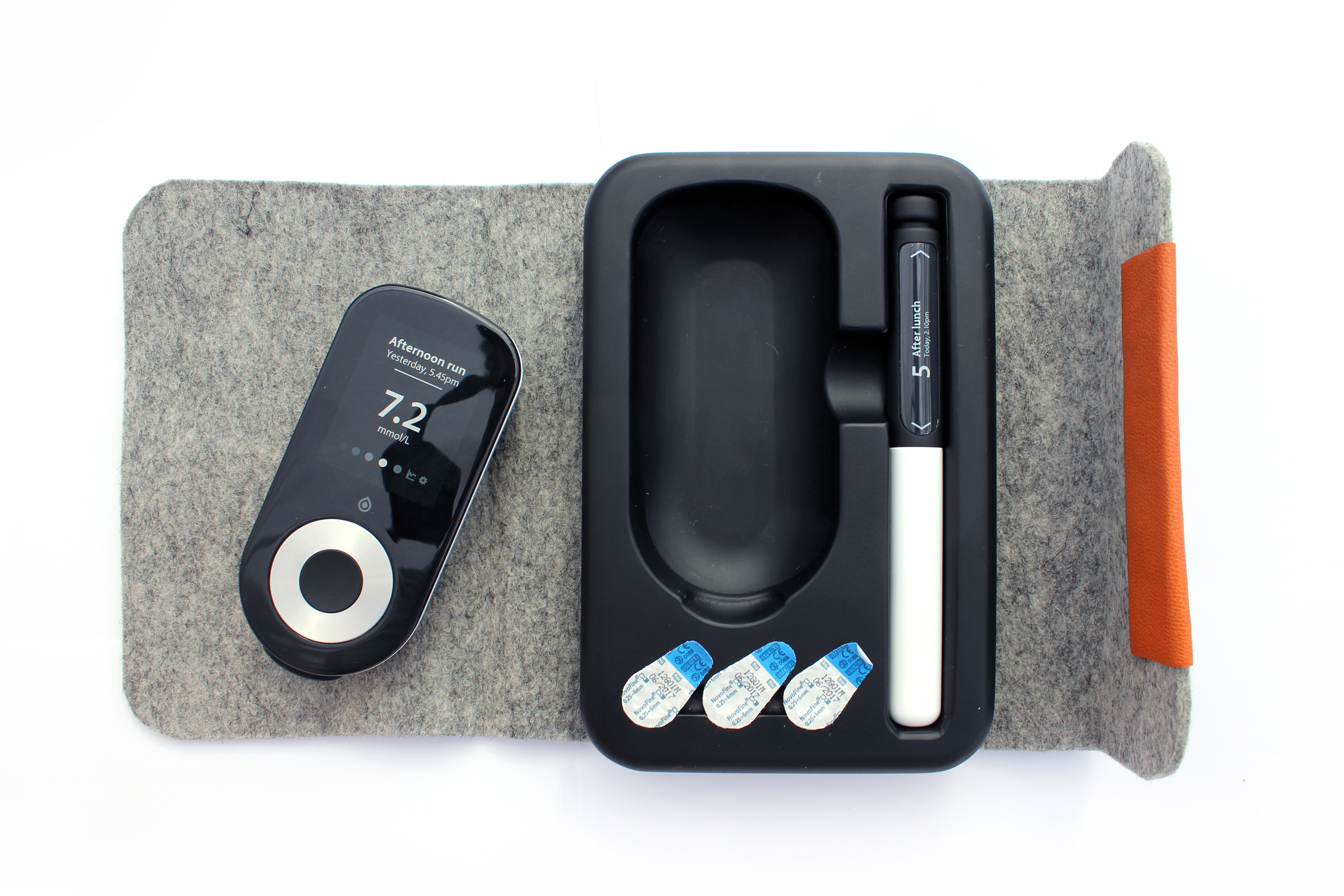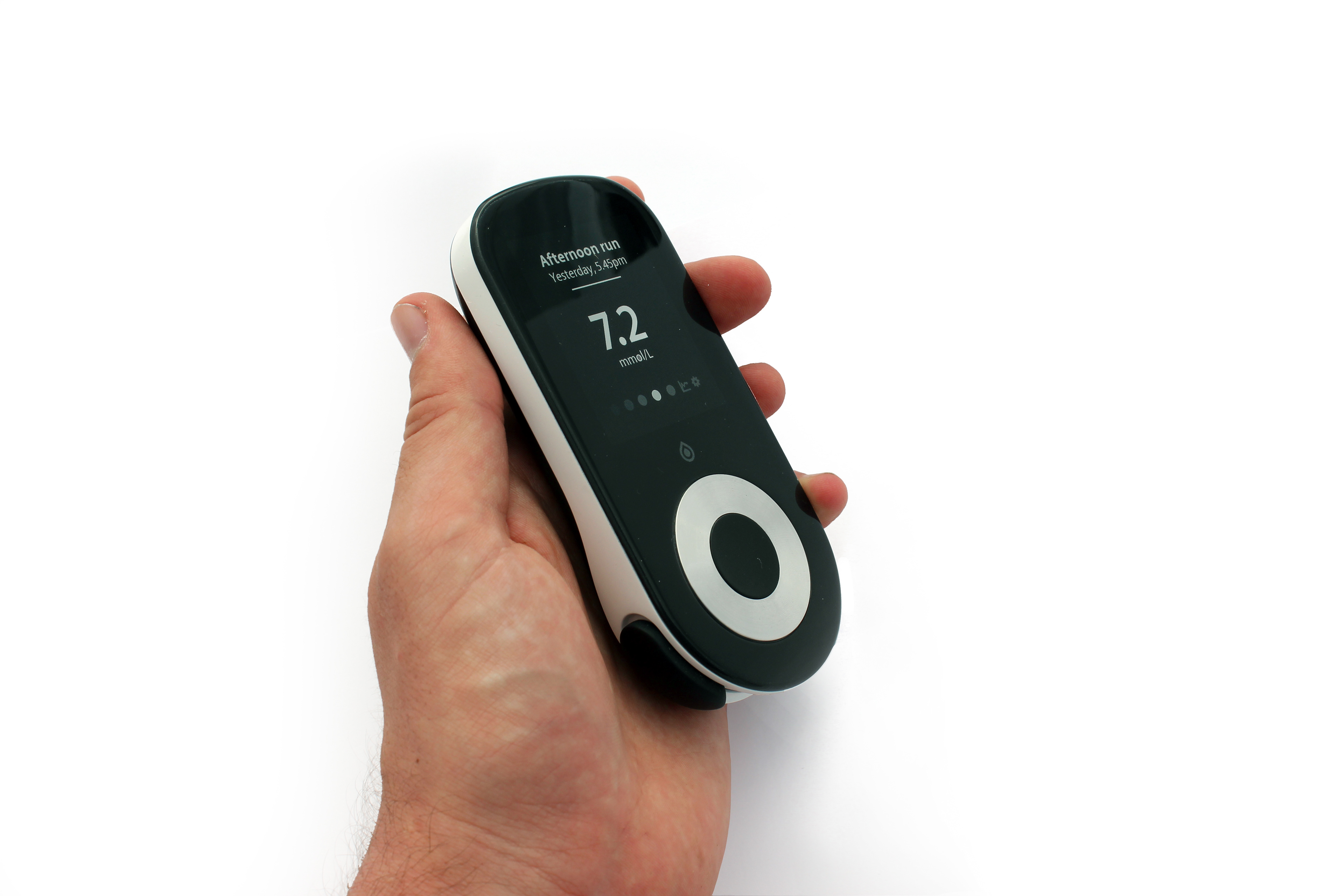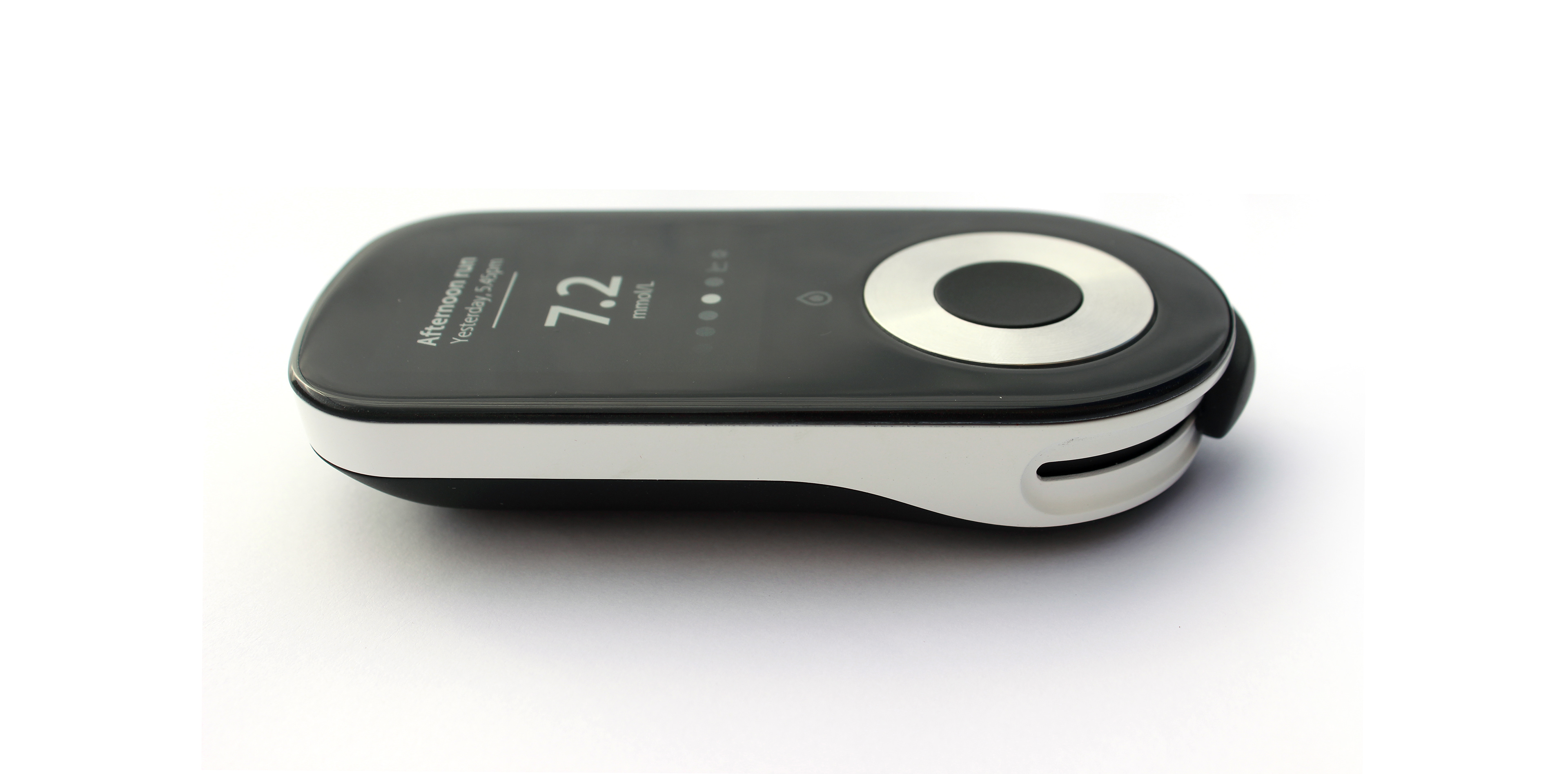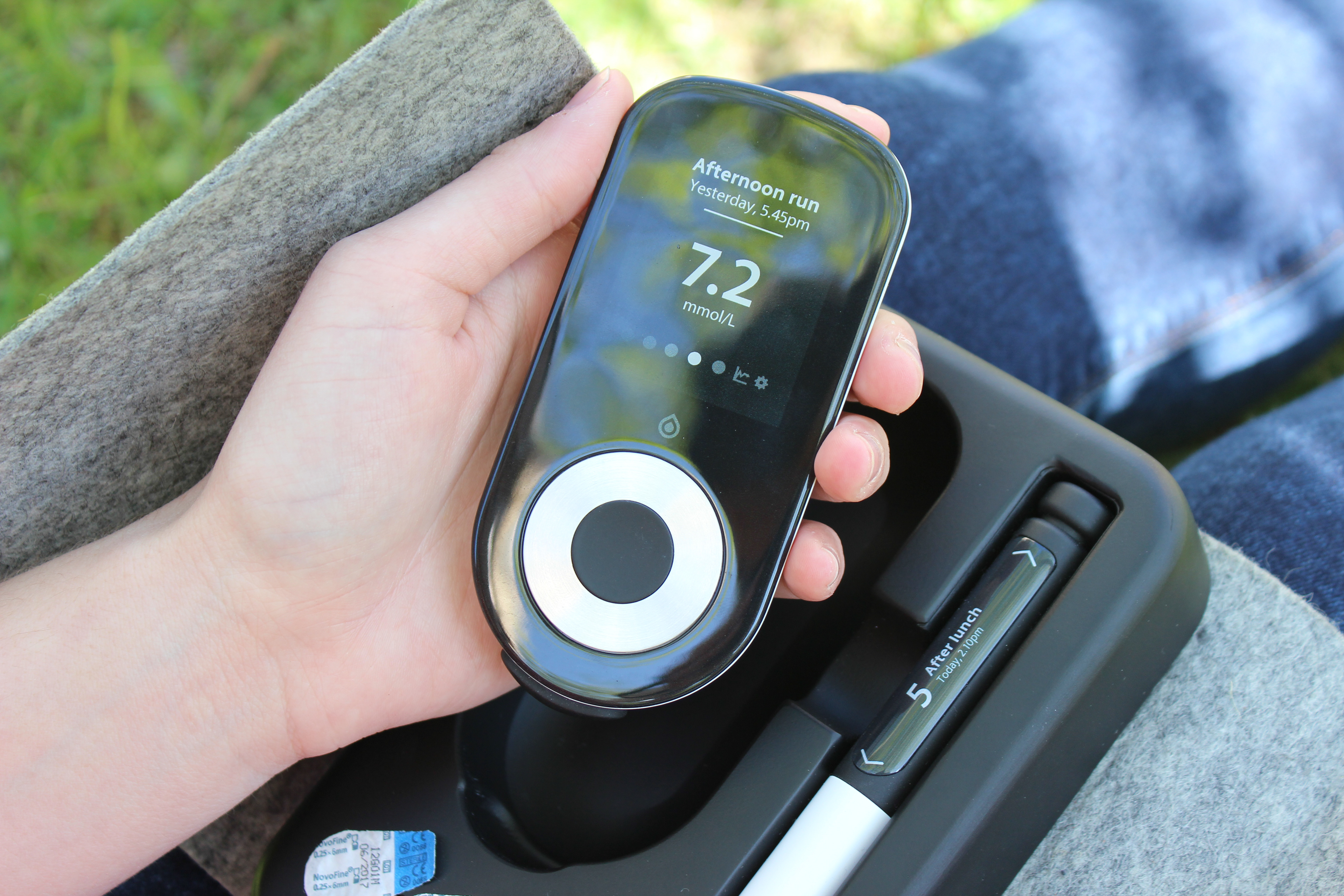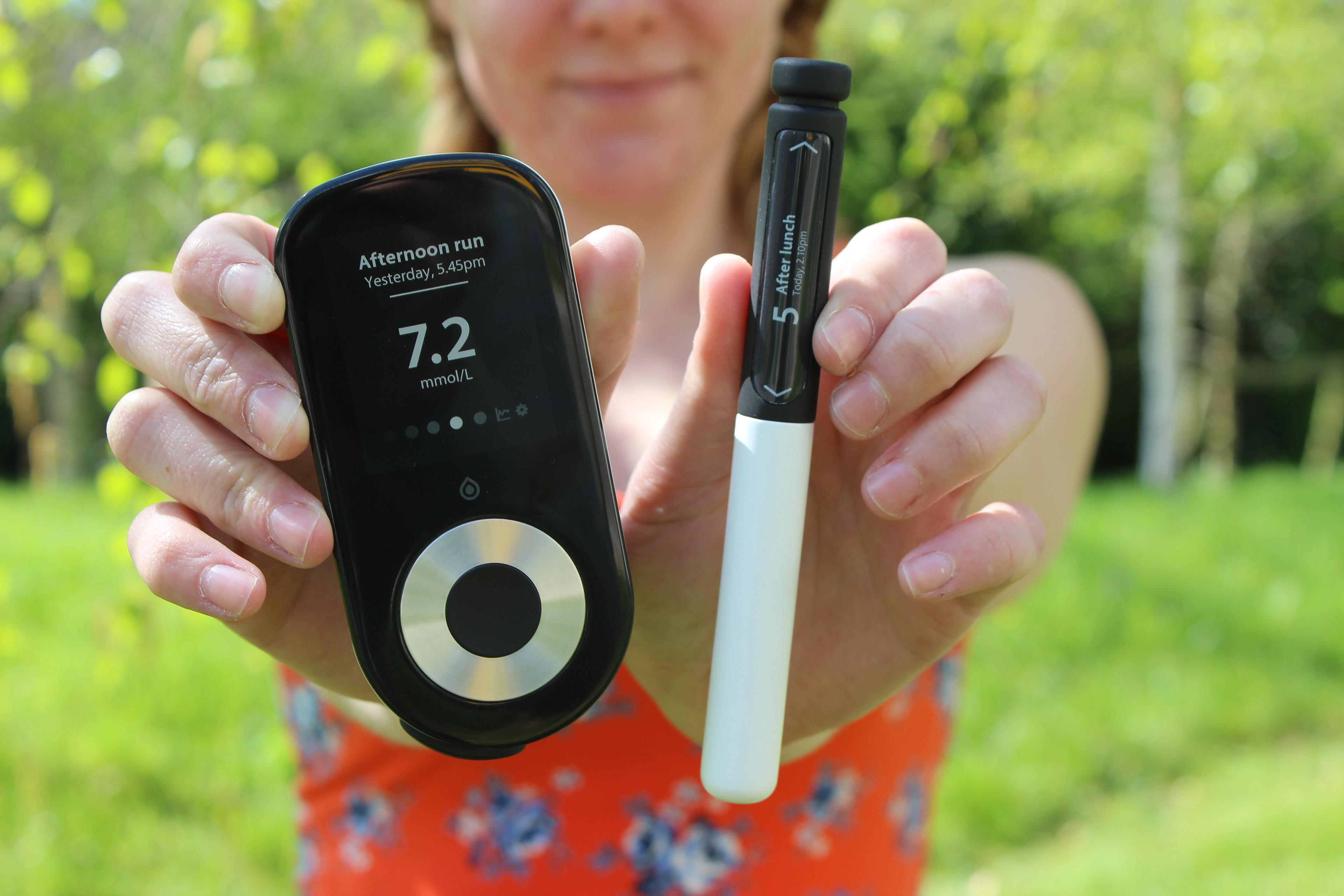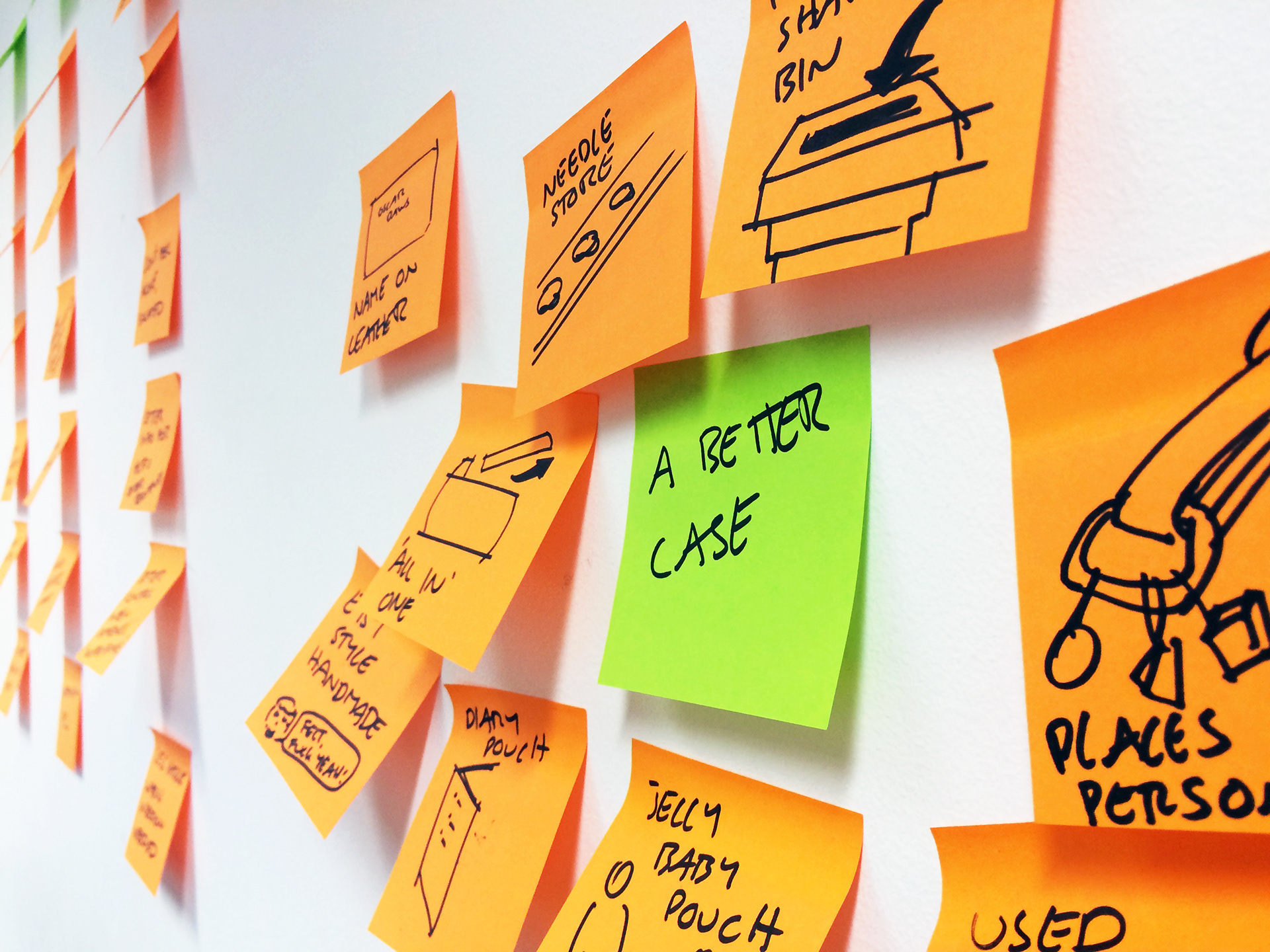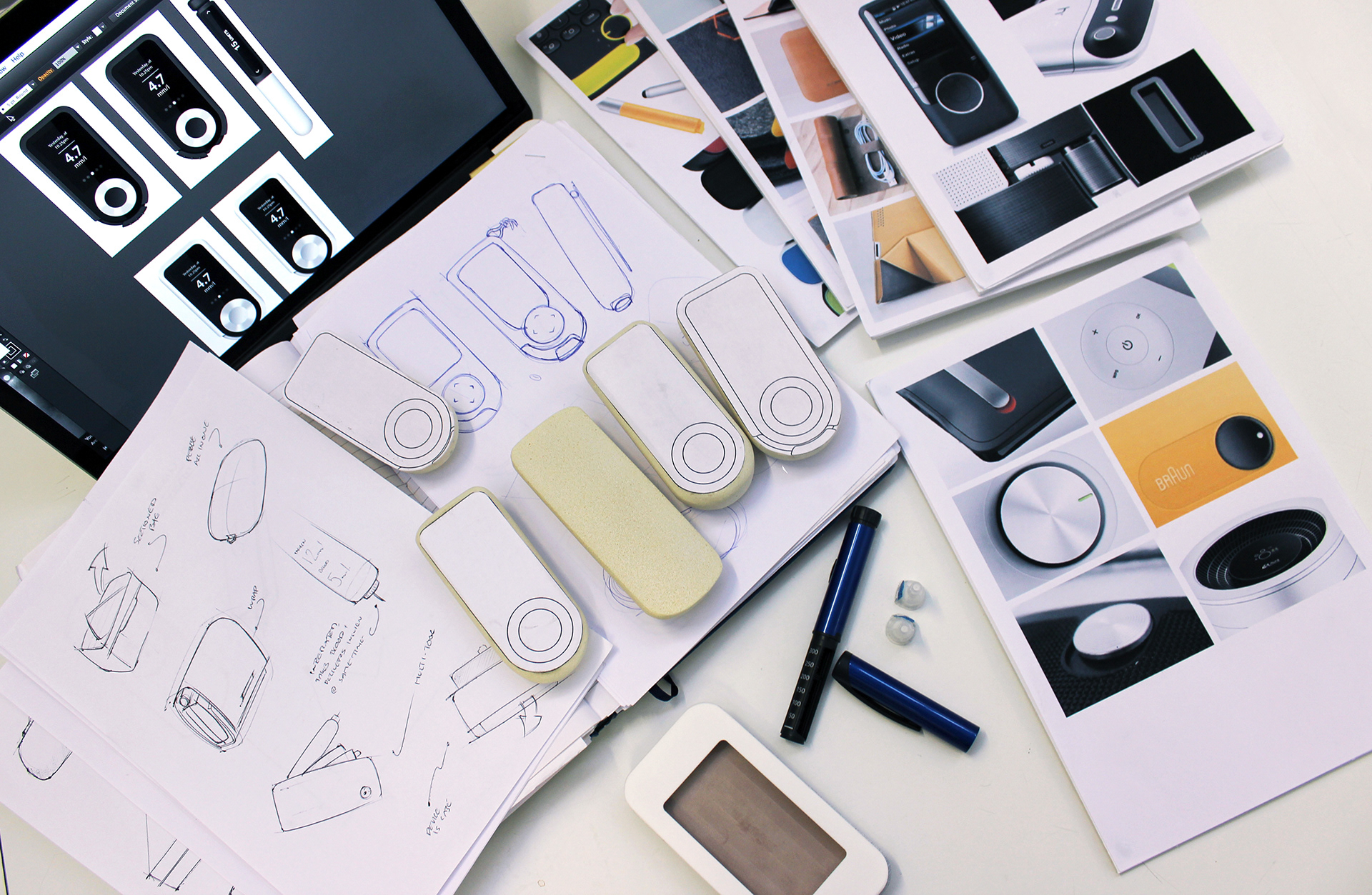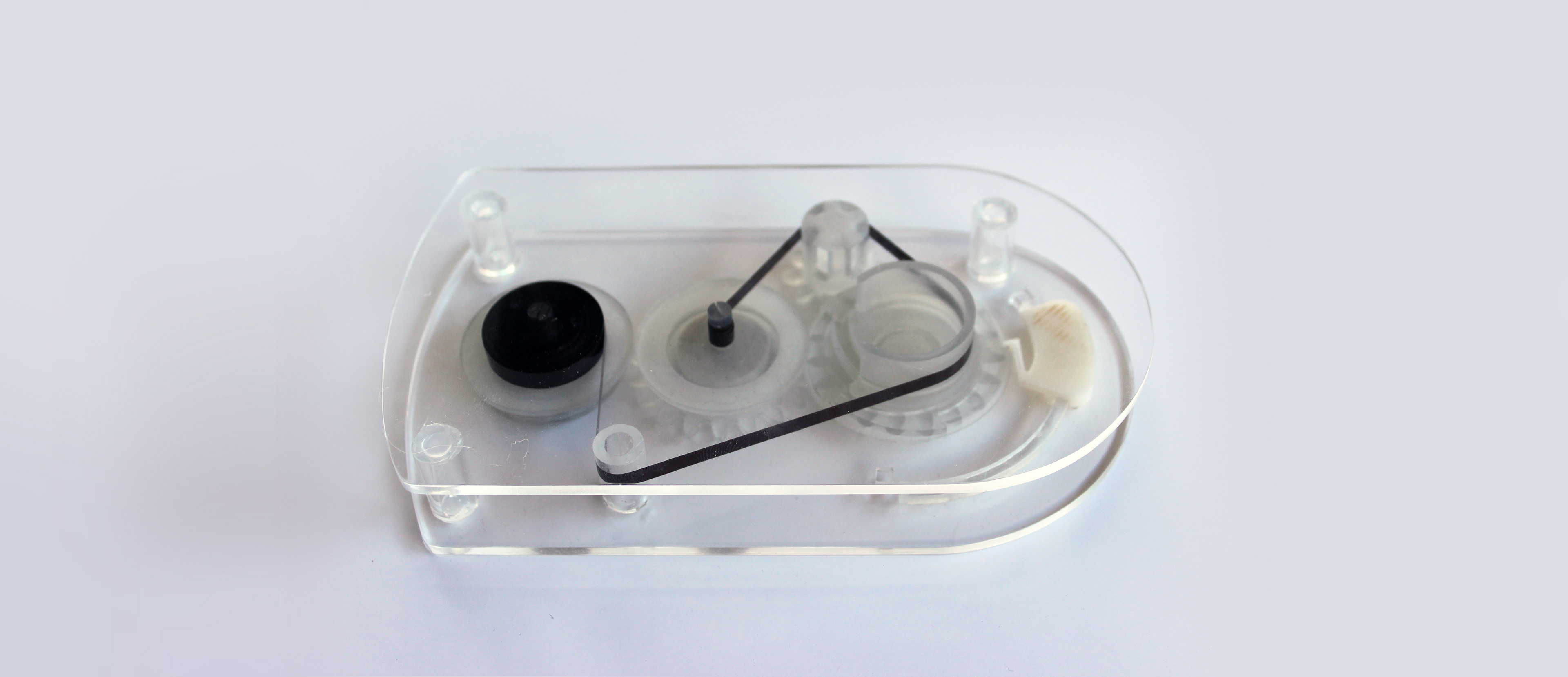 Gluco Duo works like you'd expect a 21st century device to – automatically. Both devices are wirelessly connected to a custom app which allows for automatic monitoring, trend analysis, data sharing and much more. The app is easy to use, simple to understand and cleanly designed.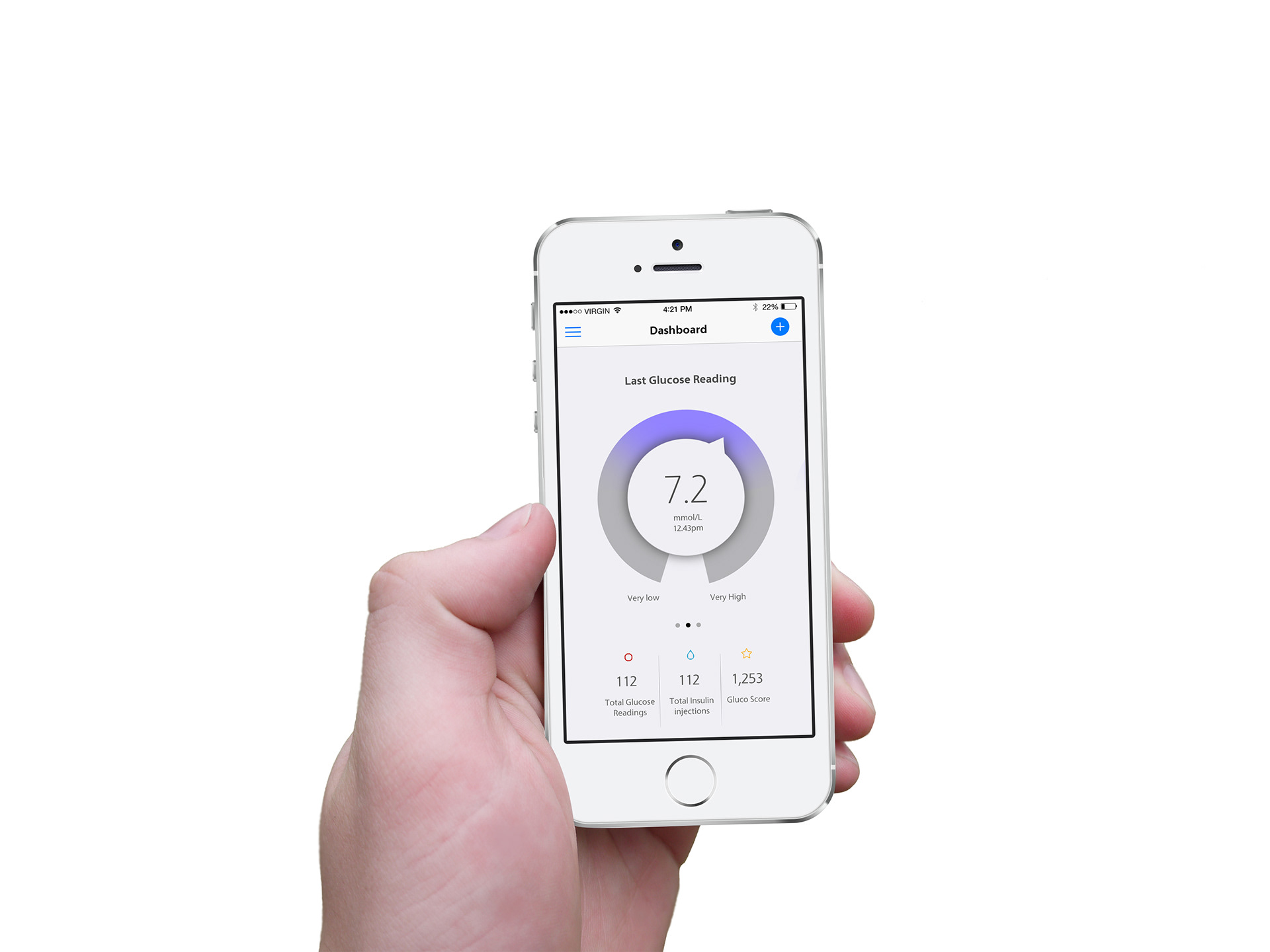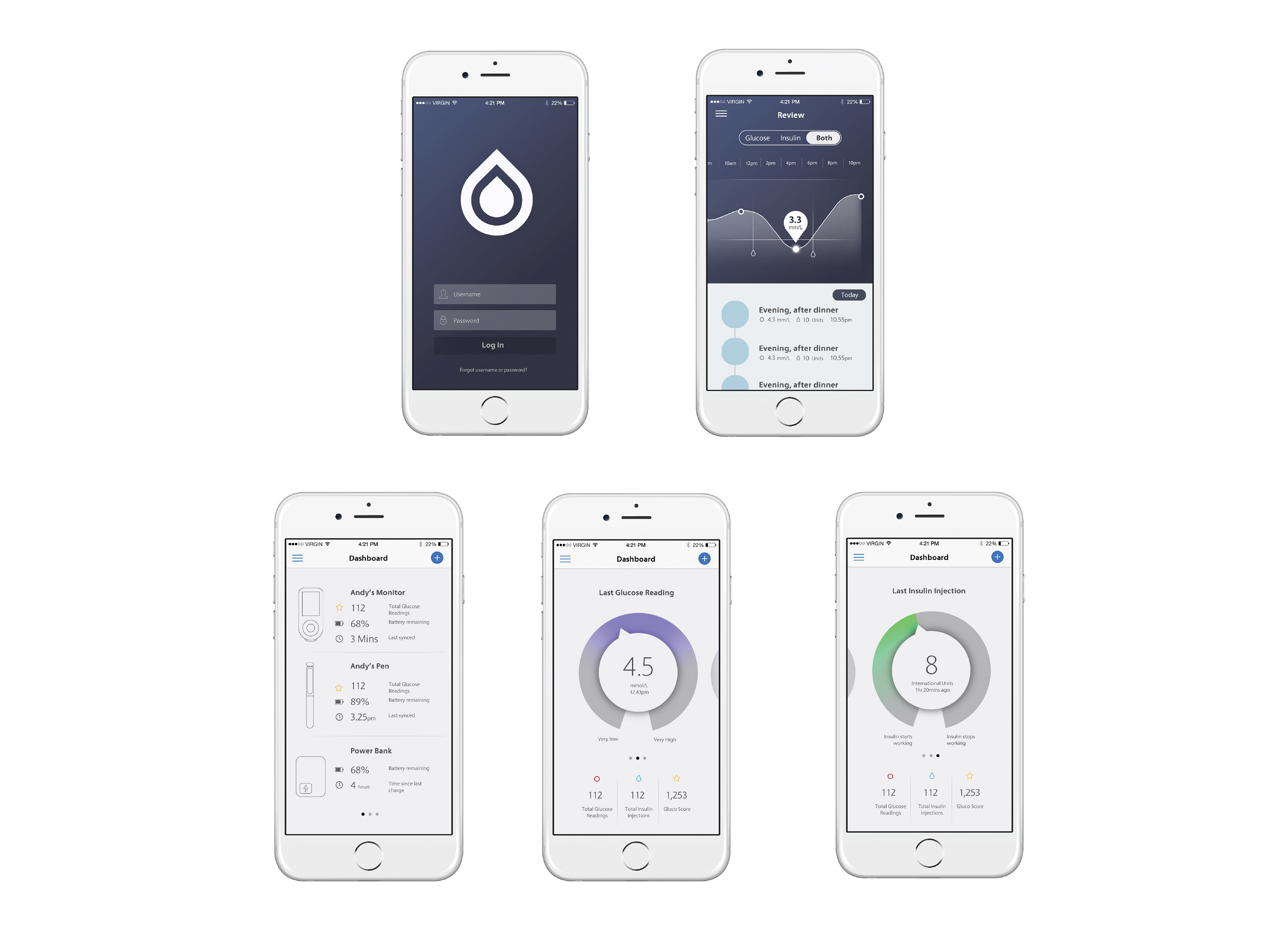 "Gluco Duo is a great project and at it's heart is grounded in the very real needs of a diverse and often challenging patient population. 
The simplicity of this system is mirrored in the elegant design of the devices and the way the different constituent parts come together to create a single, coherent patient experience. Gluco Duo represents a real step forwards in terms of both it's usability and user-experience when compared to existing products on the market"
John Burke
Senior Consultant - Industrial Design, Team Consulting
"The first thing I noticed was just how smart and sleek Gluco Duo is. I'd definitely use it out and about!"

Laura Simmons
Type 1 Diabetic


"I'm very close to having to start on insulin therapy, but I've been putting off because I'm scared of the devices. [Gluco Duo] is something I'd love to get my hands on, it's something I would actually like to use for testing and injecting ... even in public!"

Rob Barnstone
Type 2 Diabetic