PatchPump is a breakthrough drug delivery technology that allows for accurate and long term delivery of high viscosity drugs. A base device had already been designed and engineered, that had an external tube and needle (cannula). This device is a self-contained integrated cannula version that eliminates the need for fiddly tubing.
The device had to be aesthetically consistent with others in the family, very easy to use and most importantly technically feasible. Learn more about PatchPump here: http://www.steadymed.com/technology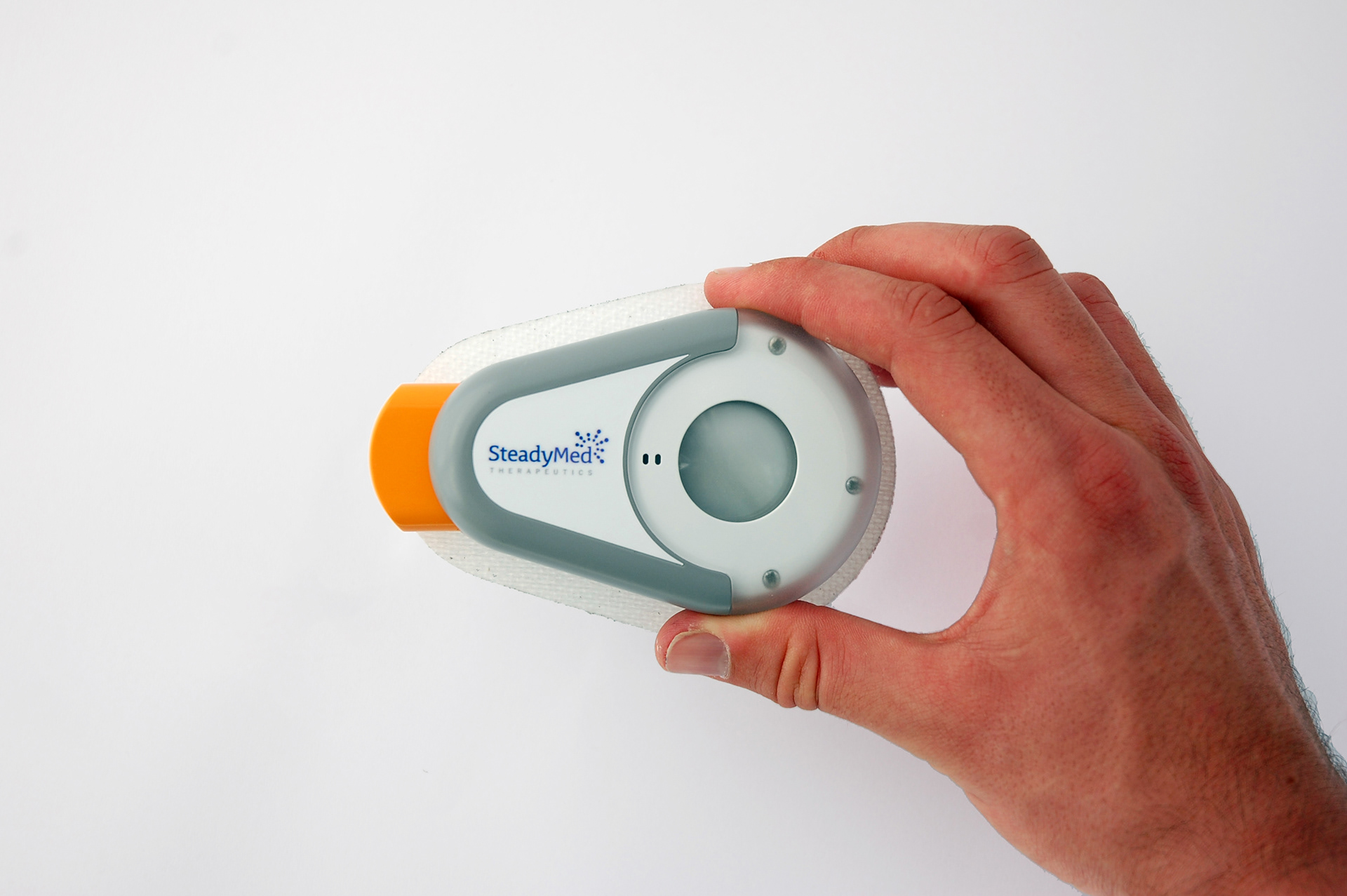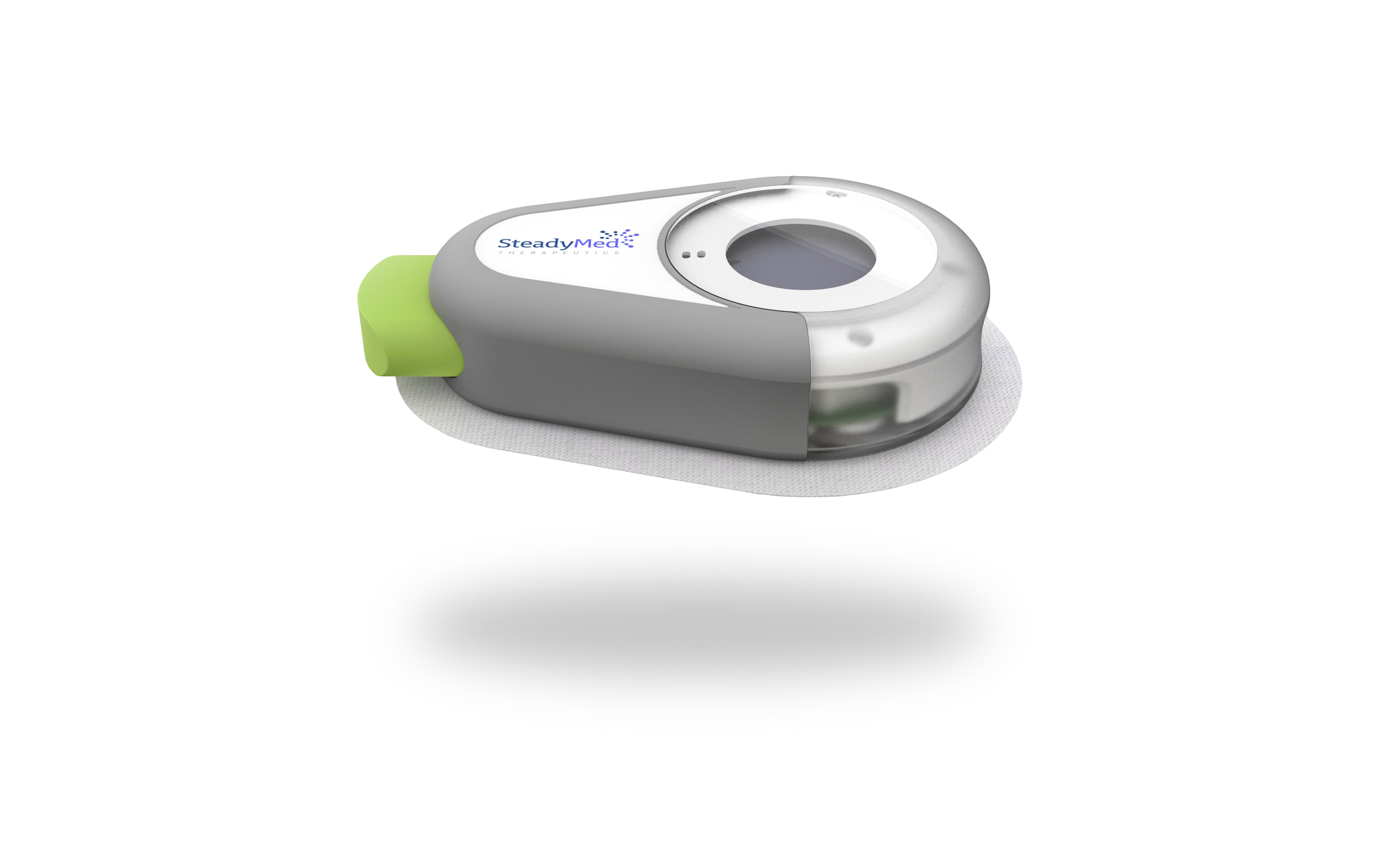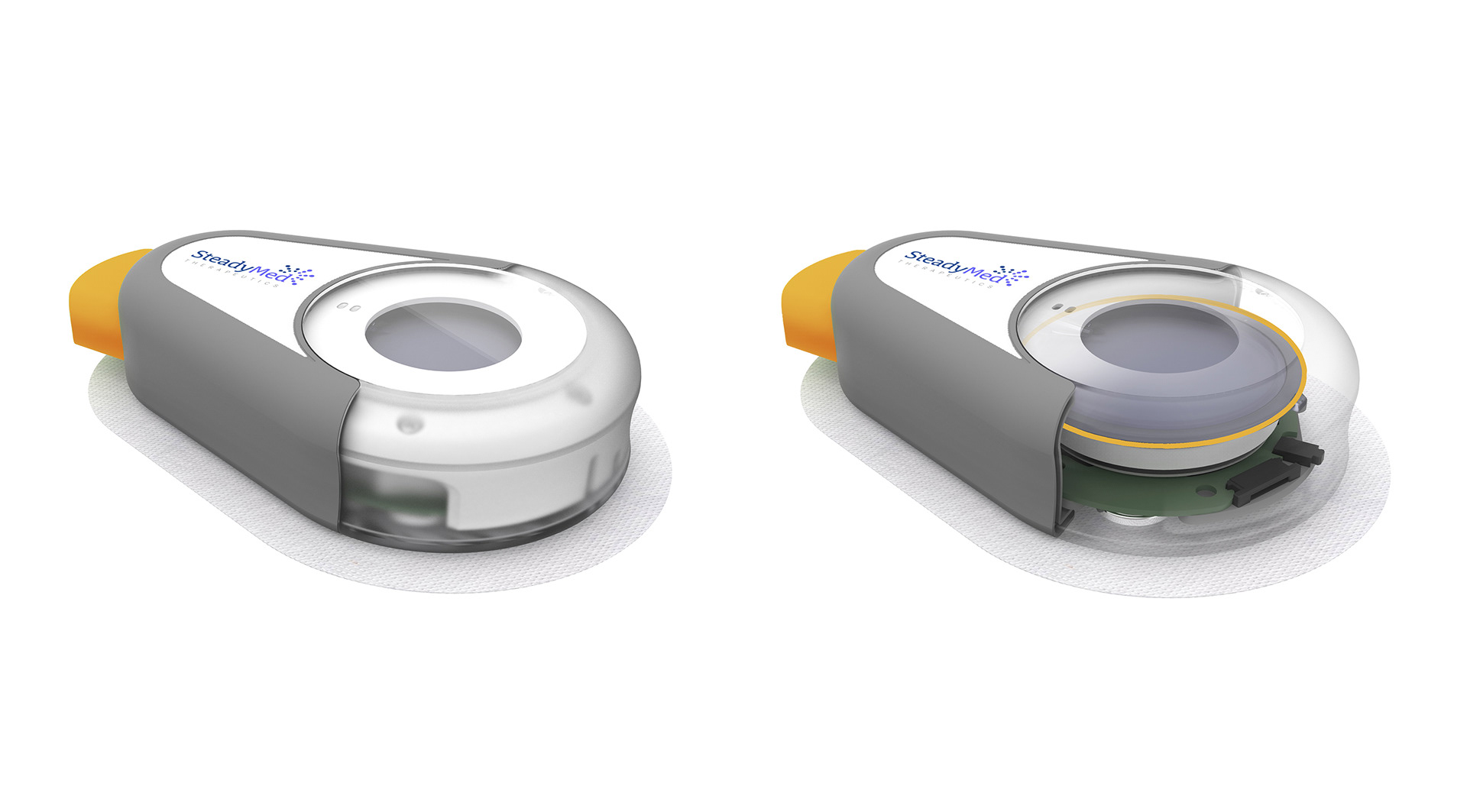 Designed while at Team Consulting Ltd.